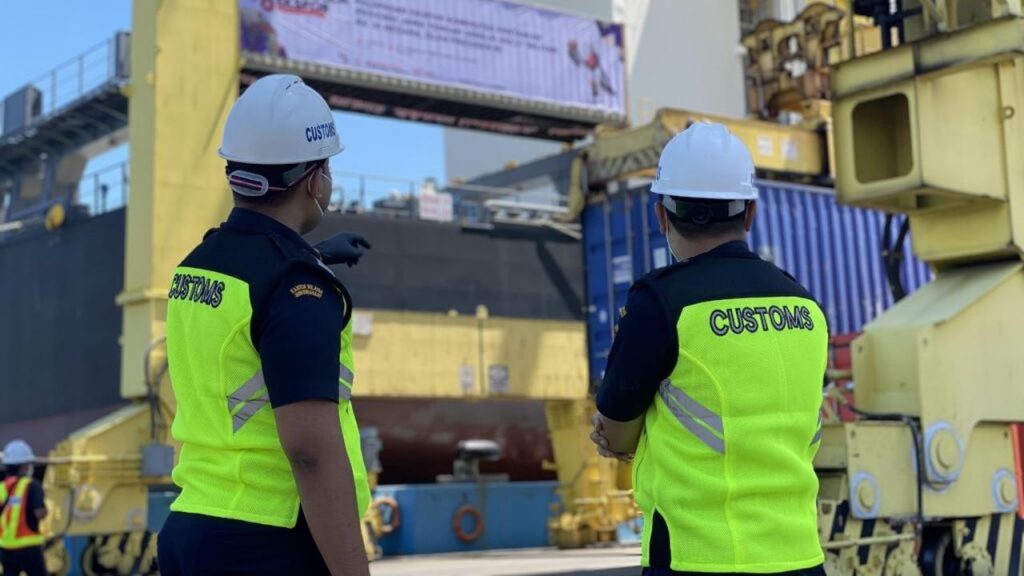 Liputan6.com, Jakarta Customs as the Implementing Team for Structuring the National Logistics Ecosystem (NLE) signed a cooperation agreement with Bank Mandiri, related to banking services through NLE, at the Customs Headquarters, Monday (11/10/2021).
Director General of Customs and Excise Askolani said that currently only 4 ports have implemented banking services through NLE. However, until the end of 2021 the Government targets it to be implemented in 10 ports.
Four ports that have implemented NLE include the Port of Tanjung Priok, the Port of Tanjung Mas, and the Port of Belawan, as well as the Port in Batam.
"Mr. Coordinating Minister Luhut and Mrs. Minister of Finance expect that from our initial target it may only be 4-5 ports, but the Ministers hope to reach 10 ports by 2021. We prepared it," said Askolani.
NLE is a logistics ecosystem that harmonizes the flow of goods and documents, both international and domestic, which is oriented towards cooperation between government and private agencies.
NLE consists of four main pillars, of which the third pillar reads "Ease of transactions and payment facilitation" with the aim of simplifying the process of paying state revenues and facilitating payments between business actors, which are operationally developed in collaboration with banks and online payment platforms.
Need Cooperation
Askolani explained, as the basis for setting up and enforcing cooperation agreements related to providing payment/financing services to other parties who have a cooperative relationship within the NLE framework, a cooperation agreement between the NLE Team and other banking/payment platforms is needed.
"In this case, Bank Mandiri is the first banking entity to enter into a cooperation agreement with NLE," he said.
Thus, the scope of the cooperation agreement between the NLE Team and Bank Mandiri is the use of electronic banking services on the NLE portal in accordance with applicable regulations, which includes the fulfillment of state financial obligations in the form of payment of state revenues, payment of logistics costs that have been notified and enforced in the NLE portal.
As well as providing financing facilities/facilities and/or payment guarantees related to services which will be further regulated according to the agreement, to be used by other related parties.
Source : liputan6.com